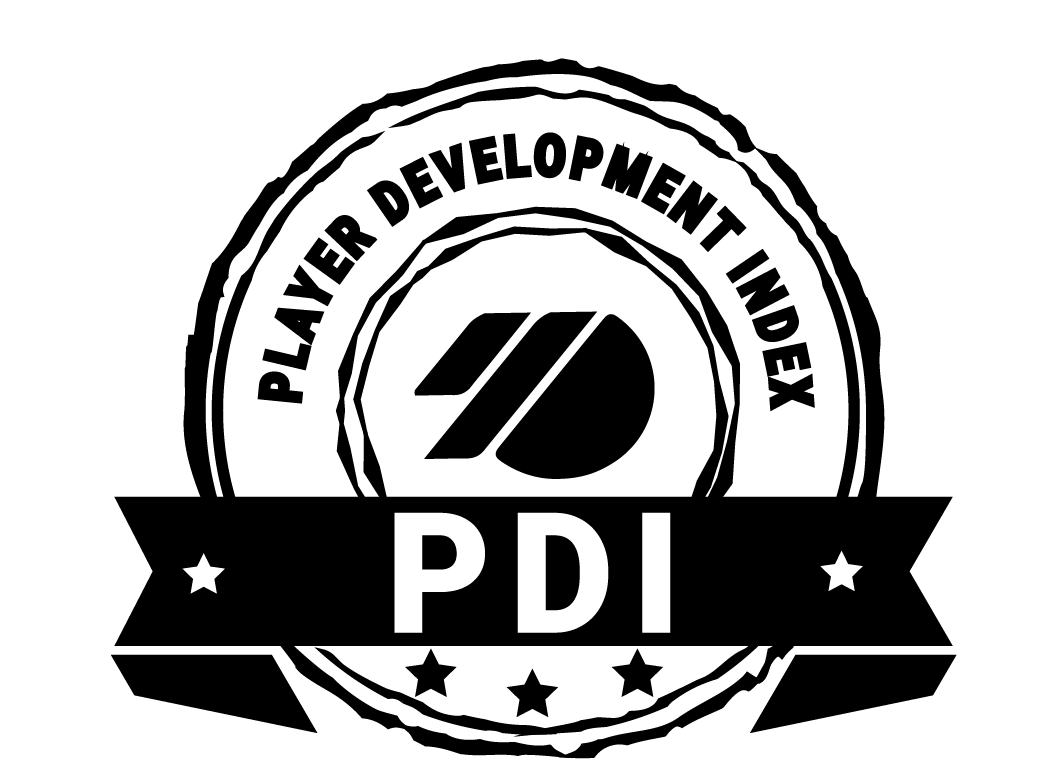 Determine Your Player Development Index to Reach Your Goals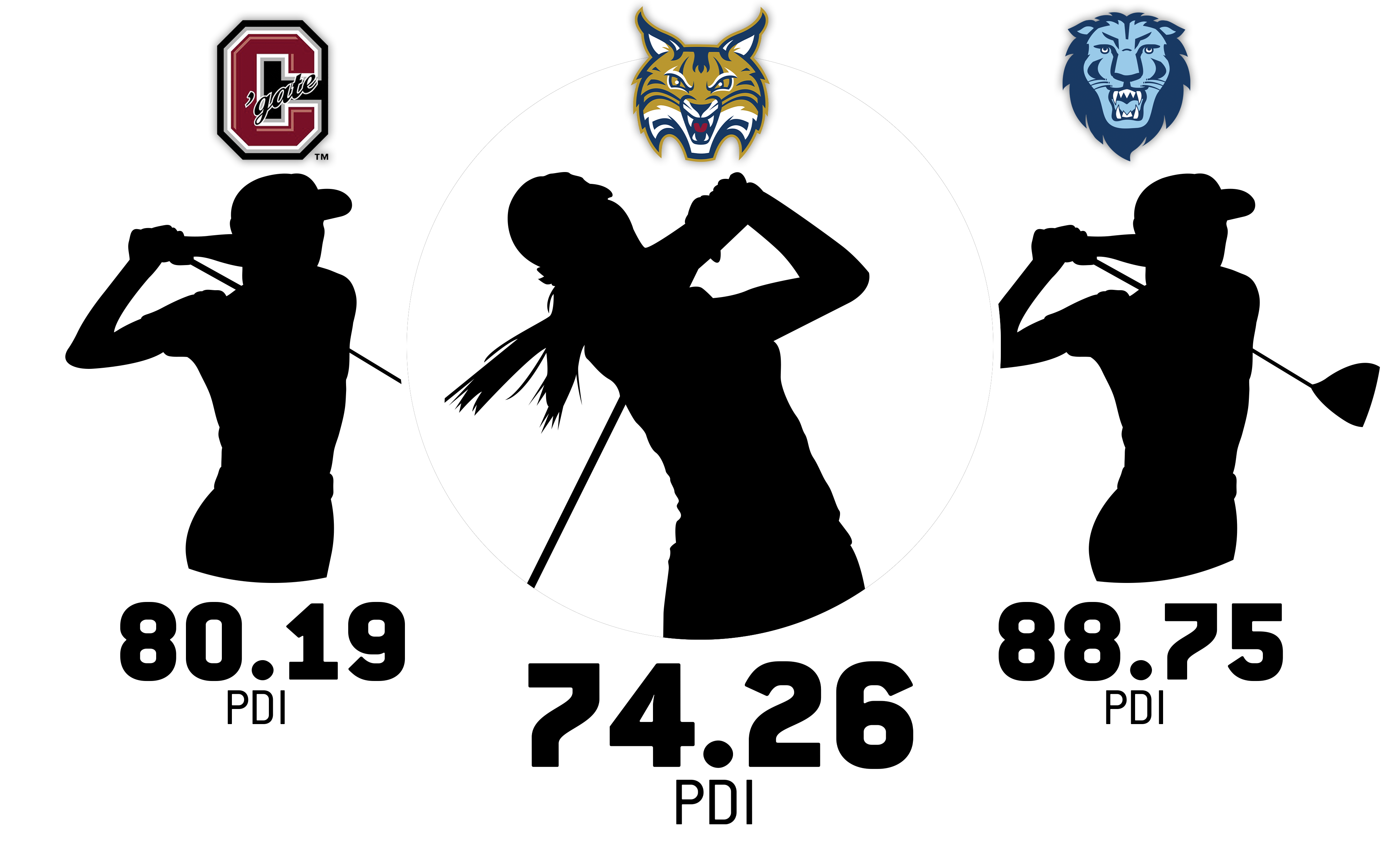 "The Junior Golf Hub's Player Development Index is the most accurate performance measure in the industry."
The PDI is designed for ALL golfers, regardless of age or ability.
The Player Development Index (PDI) is an objective measurement of an athlete's golf skills and physical performance. In partnership with The Golf Performance Center, the leading golf academy in the Northeast, Junior Golf Hub has developed a baseline to help golfers identify where they are in their golf journey whether the goal is to play golf in college or to simply improve and grow their game.
If your goal is to play college golf, it's time for the PDI. College Coaches look to the PDI as a way to differentiate quality prospective student athletes by using tools other than the flawed ranking system or verified tournament scoring average. The data, information and trends identified and obtained from one of our PDI Assessments can be the difference between a college coach inviting you to be a part of their program or not.
Recreational Players Looking to Develop Their Games
For players of all ages who seek to develop their game, our PDI assessments help you identify weaknesses and strengths so you can work on a plan independently or with your coach/instructor. It's never too late!
The Three Steps of the PDI: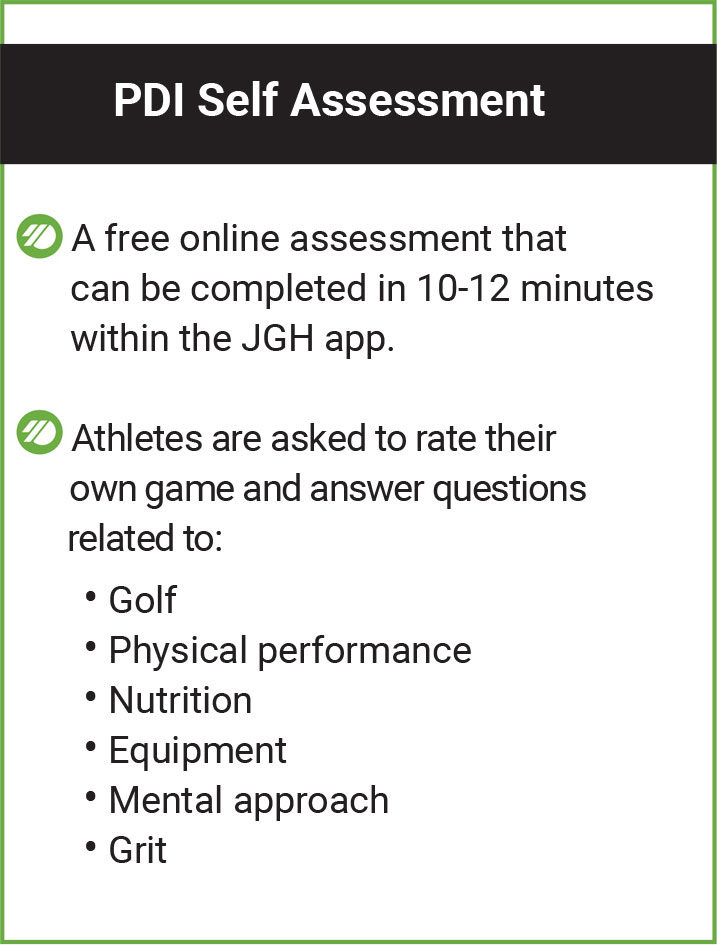 Learn when we'll be offering Coach Guided Assessments in your area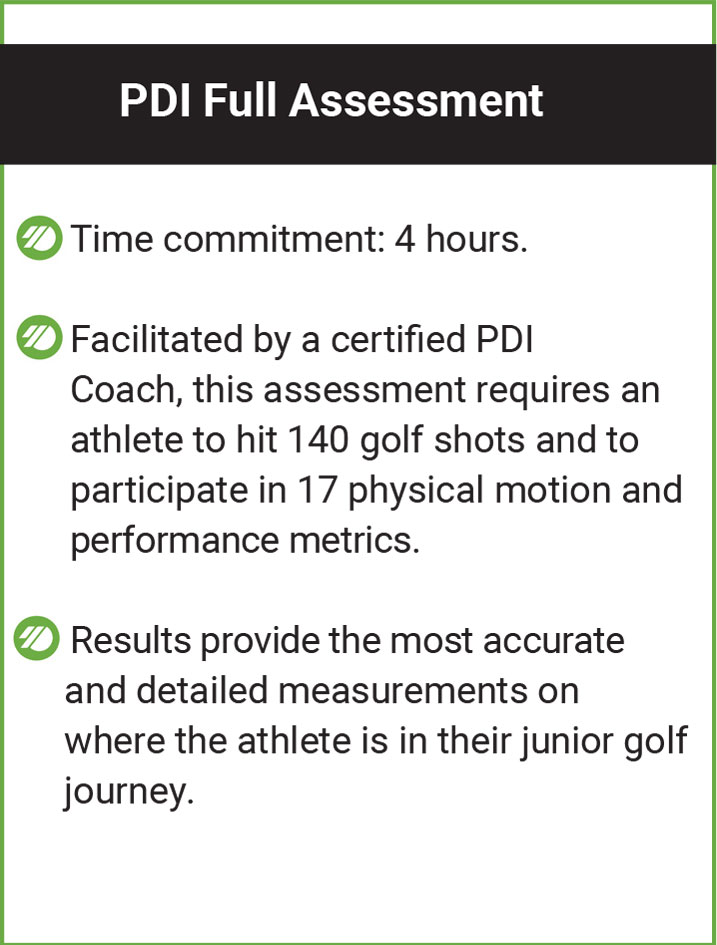 Schedule your full PDI at The Golf Performance Center in Ridgefield, CT or Boca Raton, FL.
More locations coming soon!
PDI Assessments In Action!