Watch for FREE on June 2nd!
Watch for FREE every Tuesday at 12pm EST
Episode #5: The Mental Game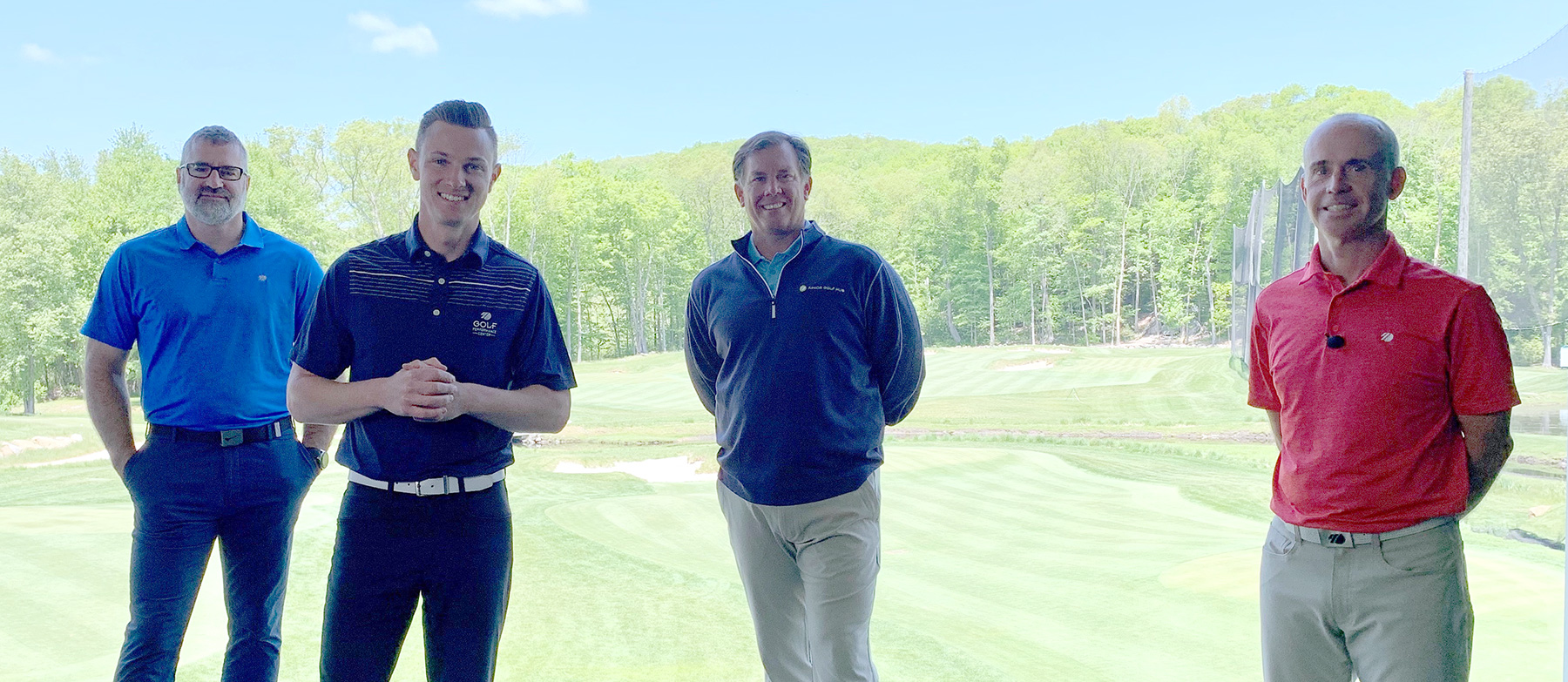 Tuesday, June 2, 2020 | 12:00 pm EST
Do You Have What it Takes to Play College Golf?
Join us for Episode #5 of The Golf Performance Center's 5 Elements of Success Series on Tuesday, June 2 at 12 EST, LIVE from The Golf Performance Center, the northeast's premier golf academy. This new weekly series delivers the expertise of GPC coaches directly to junior golfers worldwide every Tuesday.
Episode #5 is hosted by Roger Knick, Founder of the Golf Performance Center, Junior Golf Hub, and Ethan Allen Prep. In this episode he'll be joined once again by:
Dr. Josh Brant, GPC's Clinical Psychologist

Dennis Hillman, GPC's Director of Coaching

Tyler Campbell, Director of Performance
The team will continue their discussion of coaching with a focus on the mental aspect of the game. As the the 4th of The 5 Elements of Success, the Mental Game plays a critical role in a players' development and fortunately – it can be learned!
Viewers will gain an understanding of:

How the stages of cognitive growth impact junior golfers' long term development.

How focusing on the mental game is just as important as focusing on technical skills in golf.

Coaching Prescriptions – Gain insight into how to improve the areas you may have struggled during your PDI Self Assessment. Dennis and Tyler will elaborate on several drills/exercises that will help you improve your weaknesses! 
This coaching series is different. Unlike your typical teaching series that focuses solely on swing technique and physical development, we dive deep into how the 5 Elements work together, holistically, and guide you to reaching your goals on and off the course. You'll not only become a better athlete, but we'll help you develop the fundamental principles that will enhance all areas of your life:
Desire:  Discover how your desire to improve and learn directly impacts your development.
Coaching: Assess whether you have the best coaches and how coachable you are.
Physical Performance and Nutrition: As we say, "Function dictates Form"
Mental Approach: Do you have a growth mindset and the grit to persevere?
Equipment: Learn if you have the right tools to get the job done.
These may seem like simple principles, but the simple is hard, and it starts with YOU!!
Once registered, you will automatically be notified of future episodes.